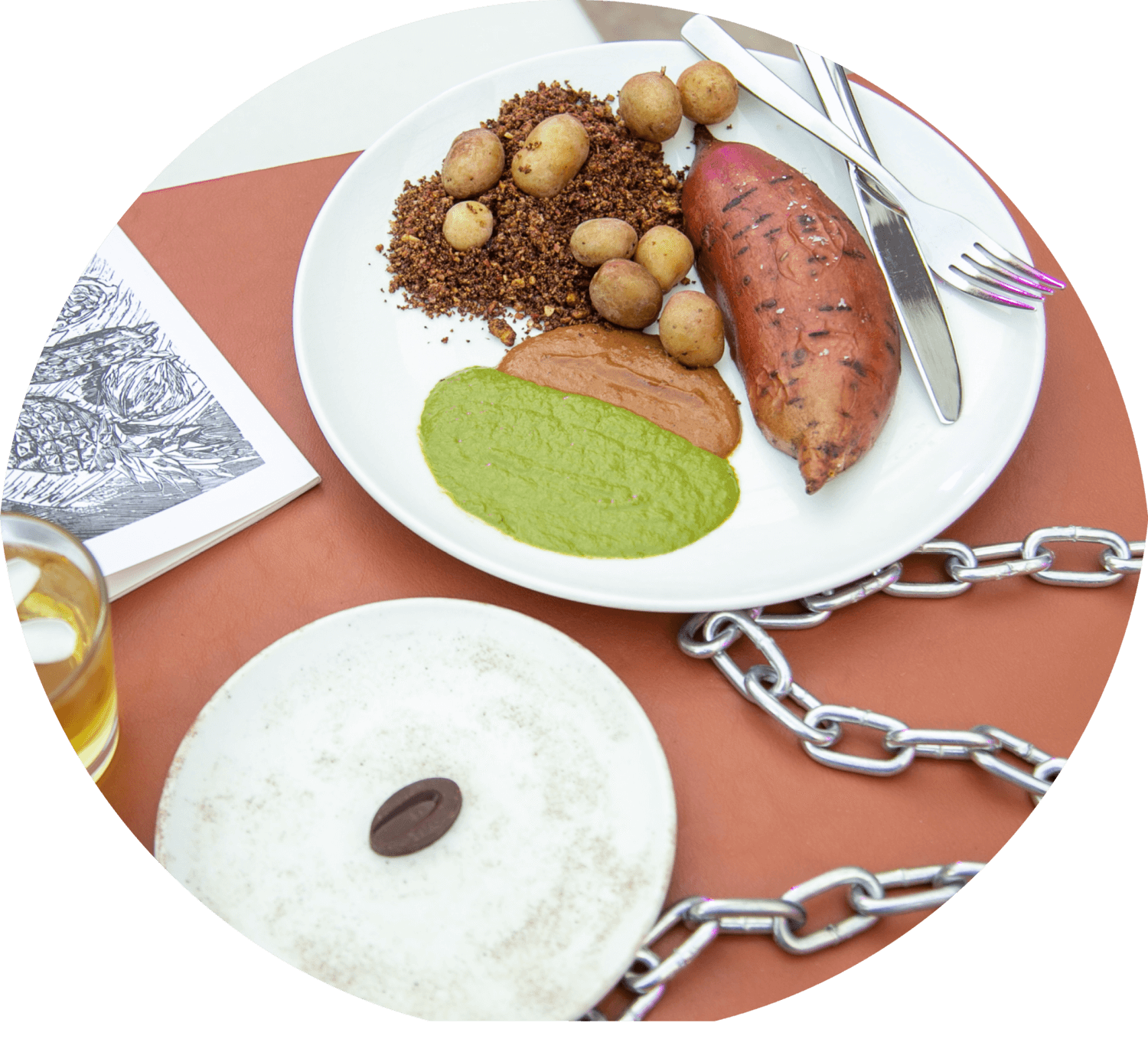 CookBook is an exhibition concept invented by Nicolas Bourriaud and Andrea Petrini, whose principle is to gather contemporary artists and chefs within the same space. Conceived by Radicants International for the Abu Dhabi Art Fair, this third edition of CookBook is a seven-day scenario mixing artists' projects and videos, and a performance/dinner created by three of the most experimental chefs in the world. It will all happen within the space of L'Arte Restaurant, for the duration of the fair.
Caique Tizzi, a Brazilian artist from Berlin, will take over the restaurant from November 15th, with a "Tropical Anthology" playing with cassava, coconut, cocoa and pineapples. Also interested in the relationships between migration and food, the Nigerian-born Emeka Ogboh works with sounds and smells. While the videos of Hicham Berrada show chemical reactions, the transformations of matter, Greta Alfaro offers an inter-species performance by offering a meal to vultures.
Maksut Aşkar, Ivan Brehm and Kasper Kurdahl, in their restaurants, are also reflecting their time. From Istanbul, Singapore and close by Dubai, here they fuse and infuse all together. Concepts and (raw) materials for their performance/dinner of November 16th will be found scattered around Abu Dhabi: sometimes they are edible, sometimes eventually plated or purposely hidden and barely visible. The journey is completed with Sahar Parham Al Awadhi who will compose a lunch menu with Kasper Kurdahl, reflecting the Emirati cultural crossroad.
That's the playfulness of CookBook: they will throw a snail on the fastest highway, mix aged milk and yoghurt along a vegetable line of shapes and colors alike: the NOWNESS of a cultural heritage stripped bare.