Radicants invites the Berlin-based collective Slavs and Tatars to set up and curate in Paris the Pickle Bar.
Pickle Bar is Slavs and Tatars latest initiative to expand their Eurasian platform outside of the confines of the traditional institution. Launched in Berlin in 2020, a few doors down from the artists' studio, Pickle Bar has explored topics such as the legacy of Socialist children's books, queer slangs and dialects, and crafts as decolonial practices with artists, performers, scholars and poets. For the first time in France, Pickle Bar at Radicants offers a slavic version of the aperitivo bar: inviting Parisians to participate in a curated program of performances with artists from Eastern Europe and the Caucasus while enjoying a fermented beverage or bite.
For several years, Slavs and Tatars have been interested in fermentation both literally and conceptually: as a means of political agency, using notions such as the spoiled and the soured. After all, fermentation preserves through its opposite – rotting – allowing us to move beyond the binary thinking of the Enlightenment whether it's 'East vs West', 'local vs global', or 'tradition vs modernity' et al.
Pickle Bar's program at Radicants will engage and connect both the Berlin and Paris art scenes, to investigate the area between language and the tongue, where the politics, materiality and volatility of languages are explored via tasting, swallowing and vocalizing.
Several works from Slavs and Tatars' Pickle Politics series serve as a scenographic backdrop for a program of events including a 'Tamada' performance, a lecture-performance on musicology between Ukraine and Georgia, amongst other
Slavs and Tatars' interest in the peripheries of ideologies, the edges of empires, the limits of belief systems, allows a syncretic approach towards questions often considered exclusively through the lens of the analytical, the affective or the humorous.
_
PROGRAM
Saturday, 6th of May, 7pm
Closing performance Kayīb by Andrius Arutiunian
Kayīb is a sound performance combining formerly forbidden songs from the Caucasus and Middle East, as well as histories of charlatanism and auto-tune. From mystics in Paris such as G.I.Gurdjieff to Emperor Haile Salassie's fascination with Armenian musicians, the performance brings together chance encounters between historical and musical figures. Arutiunian is interested in "sonic dissent" (the identification and resistance to dominant powers of sonic traditions that surround our ears). Through a series of hypnotic and repetitive sonic movements that transform extracted voices and materials, the performance unfolds as a complex interplay of multiple illicit voices gathering the audience in the act of collective listening. 
Kayīb departs from Arutiunian's recent series of works based on gharīb (a notion referring to strangeness manifesting through musical and political peripheries).
Andrius Arutiunian (b.1991) is an Armenian-Lithuanian artist and composer based between Paris and The Hague. Arutiunian works with hybrid forms of music through installations, film, sculpture and performances.
Alternate modes of political and musical organisation, sonic dissent, and playful investigation of esoteric and vernacular histories form Arutiunian's most recent works. Through aural cosmologies, the use of non-western tunings and musical systems, as well as extensive studies of resonance and speculative instruments, the artist works with sound as a world-ordering method. Marked by hypnotic and enigmatic forms, artist's works often study the notion of political and musical attunement. Recent solo shows include the 59th Venice Biennale, Pavilion of Armenia, Gharīb (Venice, 2022); Diaphonics at Centrala (Birmingham, 2023), and Incantations at CTM/silent green (Berlin, 2021). Other group shows and performances include Le Fresnoy/Centre Pompidou (Tourcoing), M HKA (Antwerp), Stroom (The Hague), Survival Kit 13 (Riga), documenta 14 Parliament of Bodies (Kassel), FACT (Liverpool), Rewire Festival (The Hague), and Contemporary Art Centre (Vilnius), as well as residencies at DAAD Berlin, Cité Internationale des Arts Paris, EMARE/EMAP Liverpool, Amant Siena, BALTIC Centre for Contemporary Art Newcastle, and ZKM | Centre for Art and Media Karlsruhe. Trained as a composer, Arutiunian studied music composition and sonology at the Royal Conservatory The Hague.
Saturday, 22nd of April, 6pm
Nikolay Karabinovych, Opalima Kupina. 101 Years forward with Zdanevich, lecture performance with elements of buffonada[1].
In 1922, after his transit through the Ottoman Empire, the Tbilisi-born futurist poet Ilia Zdanevich emigrated to Paris where he performed his Zaum[2] texts in various cafés surrounded by the Eastern Europe and Caucasus diasporas. By recounting the texts with surprising slapstick effects while invoking a music history to map the poet's displacements, the lecture offers to revive the cabaret-like aesthetic of Zdanevich's performances. Doing so, Karabinovych describes a potential transnational history of immigration in Paris and an uncommon historical parallel following Zdanevich's assertive critique of the intelligentsia of old Empires: "After all, the Tatlin Tower is the hypertrophied leg of the Eiffel Tower"[3].
[1] Buffonada is the Italian term used in Ukrainian for "Slapstick": a style of humor involving exaggerated physical activity that exceeds the boundaries of normal physical comedy.
[2] Zaum are linguistic experiments in sound symbolism and language creation coined by Cubo-Futurist poets. It is a non-referential phonetic entity with its own ontology, organized through analogy and rhythm.
[3] Ilia Zdanevich, House of Shit, lecture, 1922
Nikolay Karabinovych (1988, Odesa, Ukraine) works across various media such as video installation, performance, sound, and sculpture.
In 2020 he graduated from the Higher Institute for Fine Arts (HISK) in Ghent. Karabinovych was an assistant curator of the 5th Odesa Biennale. In 2020 and 2018, he was awarded the first PinchukArtCentre Prize.
His work has been shown extensively at public institutions (M UHKA, Museum of Contemporary Art, Antwerp; Belgium Jewish Museum, Bozar, Brussels; w139, Amsterdam; Zamek Ujazdowski, Warsaw; Pinchuk Art Centre, Kyiv; and many others) and in galleries (Hunt Kastner gallery, Prague; Voloshyn Gallery, Kyiv; Hit Gallery, Bratislava and others).
Saturday, 15th of April, 7pm sharp
Selin Davasse, Unlace my Syntax, performance
In Unlace my Syntax Selin Davasse slips into the role of the Tamada, a rhetorically adept and alcoholically well-versed master of ceremonies officiating at Georgian banqueting tables. She transplants the sociopolitical space of the banquet to Pickle Bar, conjuring an interaction ritual revolving around the speech genre of toasting and the communal musicking modes in Georgian polyphonic singing. Mimicking but also menacing public speech customs rooted in masculine self-mastery, she salutes all unbounded, porous and shapeshifting bodies by welcoming contamination. Interpreting the banquet as an academy where unofficial narratives are celebrated and the Tamada as a wandering agent of mythopoetic transmission, she raises her glass to knowledge that is sung, not archived.
Selin Davasse (1992, Ankara, Turkey) lives and works in Berlin. In her research-based performance practice, she repurposes disparate literary and performative techniques to envision and enact the ethics of alternative presents and speculative futures. Composed of narrative and sonic textures, her work condenses systems-of-thought into intimate feminine expressions and presents them in song or speech, often with playful and participatory layers that form hospitable relations with the audience. Recent performance contexts include The Fairest, Berlin (2023); Blinkers, Winnipeg (2023); Hacer Noche, Oaxaca (2022); School of Kindness, Sofia (2022); Kunsthalle Bratislava (2022); Škuc Gallery, Ljubljana (2022); Centrale Fies, Dro (2022) ; BJCEM – Biennale des Jeunes Créateurs de l'Europe et de la Méditerranée, Procida (2022) ; Wiener Festwochen, Vienna (2022); Tanzfabrik Berlin (2022); Rokolectiv Festival, Bucharest (2021); School of Waters, MEDITERRANEA19 Young Artists Biennale, San Marino (2021); Volksbühne, Berlin (2020–2021) ; Slavs and Tatars' Pickle Bar, KW Institute for Contemporary Art, Berlin (2020).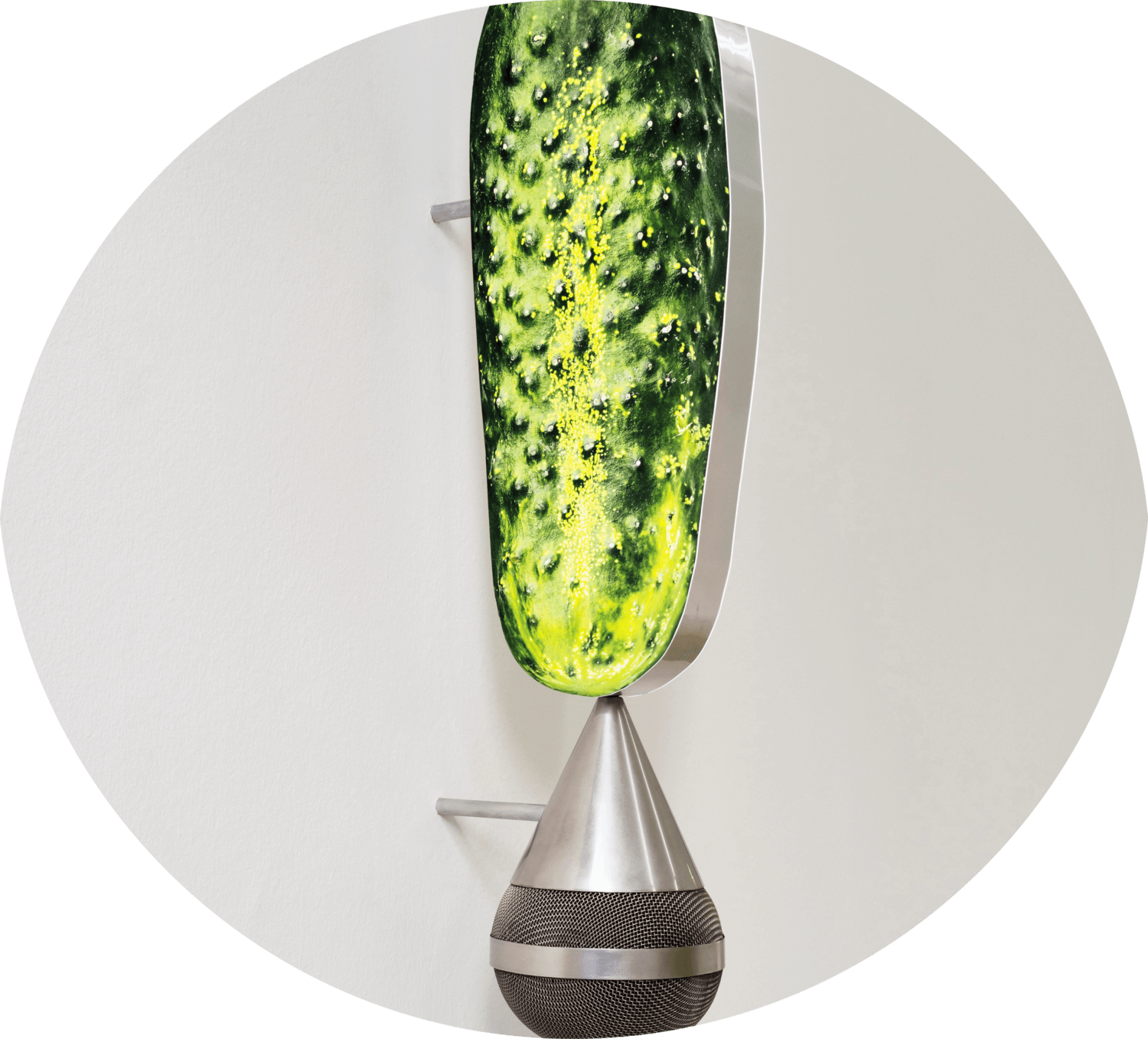 Download PDF